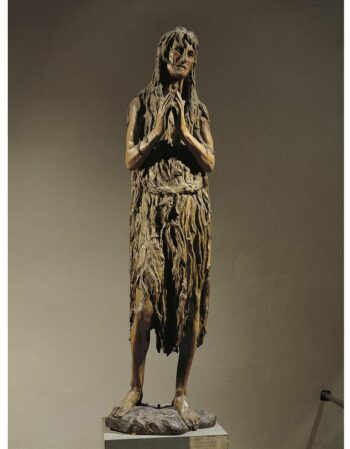 Who was Mary Magdalene? Because early New Testament manuscripts were more difficult to search than today's books, Mary M. has at times been confused or combined with other Marys. "Mary" is a form of Miriam, the name of Moses's sister, whom the Bible describes as a prophet and leader.
Some have conflated Mary Magdalene with the sinful woman who anointed Jesus (Luke 7). Thus, Mary M. has been described in prose and depicted in art as a reformed prostitute.
Others have suggested she had a romantic relationship with Jesus—or even married him!
But the Scriptures suggest none of these things about her past. The actual details (given in Luke's Gospel) are that Jesus cast out seven demons from Mary Magdalene, and she was among the healed women who traveled with Jesus and supported him from their own means (Luke 8:2–3). She went on to be an eyewitness …
Read More
Today I have a guest columnist—my friend Ryan Ho, who was there….
Is there a parade today? I looked out the window with a bit of confusion as paper fluttered down from the sky. Working on the twentieth floor of an office building in downtown New York City, I didn't often see objects fall from above. I stood up from my desk, moved into another room to get a better view. . . and gasped in horror at the gaping, burning hole that I saw in the side of the World Trade Center's North Tower.
So began one of the most consequential days of my life. When the Twin Towers fell on September 11, 2021, the world changed, and so did I. Up to that point, I was in no rush to do anything significant or meaningful. I had intended to go into ministry since I was a boy, but …
Read More